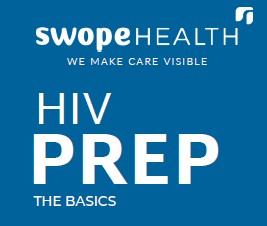 Answers about HIV and AIDS
What is HIV/AIDS?
The Office on Women's Health says: The human immunodeficiency virus (HIV) is a sexually transmitted infection (STI). HIV can lead to acquired immunodeficiency syndrome (AIDS).
According to the Centers for Disease Control and Prevention, at the end of 2020, more than 1 million people were diagnosed with HIV.  Men account for about 81 percent of new HIV diagnoses and women account for 19 percent.
When should I get tested for HIV?
The Office of Disease Prevention and Health Promotion says everyone ages 15 to 65 years needs to get tested for HIV at least once. All pregnant people also need to get tested.
Get tested at least once a year if you:
Have sex with someone who has HIV
Use drugs with needles (not including drugs prescribed for you)
Have sex in exchange for things, like drugs or money
Have another sexually transmitted disease
What action can I take?
You can take medicine to lower your risk of HIV. If you're at higher risk for HIV — like if you're in a relationship with someone who has HIV — you can take a medicine called PrEP (pre-exposure prophylaxis) every day to lower your risk of getting HIV. Talk with your doctor about your risk and ask if PrEP is right for you. (Source: Office of Disease Prevention and Health Promotion)
Swope Health offers PrEP. You can make an appointment with a provider to learn more – call 816-923-5800.
What if I have HIV?
There are treatments for HIV.
HIV treatment involves taking highly effective medicines called antiretroviral therapy or ART that work to control the virus. This is recommended for everyone with HIV, and people with HIV should start ART as soon as possible after diagnosis, even on that same day. (Source: US Department of Health & Human Services HIV.gov)
If you have questions about HIV or AIDS, Swope Health can help. Call 816-523-5800 for an appointment with a provider today. Your health information is always private and confidential.
https://swopehealth.org/wp-content/uploads/2023/03/Prep-title.jpg
226
267
Nancy Shawver
https://swopehealth.org/wp-content/uploads/2018/11/swope-logo-rev-750.png
Nancy Shawver
2023-03-07 16:17:07
2023-03-09 15:24:25
Answers about HIV and AIDS