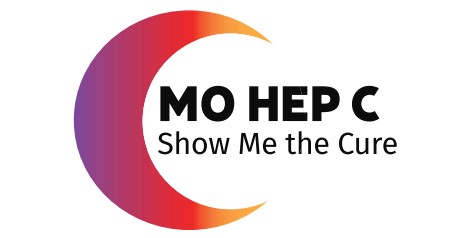 Swope Health Provides Hep C Leadership: Show Me the Cure
Swope Health played a role in this month's launch of "Show Me the Cure," a statewide plan to eliminate hepatitis C. The plan was unveiled at a May 19 event in Jefferson City by the Missouri Department of Health and Senior Services.
The plan calls for universal testing, treatment, improving outcomes for people living with Hepatitis C, and preventing new infections.
Rachel Melson, Doctor of Nursing Practice and Outreach Clinic Director, began a similar program at Swope Health in 2019, which produced remarkable results: more than 210 patients cured of the disease in just three years.
She was named to the state task force on Hepatitis C and she participates in the Missouri Department of Health and Senior Services Viral Hepatitis Stakeholders Group. As part of this group, she developed a Hepatitis C Provider "Pocket Guide" as a resource to other healthcare providers to increase the availability of treatment across the state for Hepatitis C.
The pocket guide has been endorsed by the National Viral Hepatitis Roundtable, the National Healthcare for the Homeless Council, MOHealthnet's Project HepCURE, and the Mid-America Addiction Technology Center.
The pocket guide includes clinical guidelines for Hepatitis C testing and treatment, medication coverage assistance, provider clinical support, and education and resources on overdose prevention and harm reduction.
As part of the Missouri stakeholders group, Dr. Melson provides guidance to other clinicians in the state who are starting to treat Hepatitis C as a clinical expert through the Show-Me ECHO platform. Nationally, she has been recognized as a Subject Matter Expert in Hepatitis C for the National Healthcare for the Homeless Council.
"I'm proud of the role Swope Health has played in the statewide effort," she said. "Our goal is to ensure everyone has access to testing and treatment for Hepatitis C, and ultimately, to end Hepatitis C."
What is Hepatitis C?
The hepatitis C virus is one of the most significant health problems affecting the liver. More than half of the individuals diagnosed with Hep C will develop chronic infection, while the other half may experience acute infection that may spontaneously clear.
The CDC offers explanations for all the primary types of viral hepatitis: A, B and C.
Hepatitis A and B are viral infections in the liver. Because of vaccine availability, numbers of cases of Hepatitis A and B have declined dramatically. Because Hepatitis B can become a lifelong infection causing serious liver damage or cancer, vaccination is recommended for all infants at birth. Hepatitis A infections are usually self-limiting without long-term complications and vaccination is recommended based on risk.  If you are unsure of your risk or if you are unaware of your vaccination status, discuss vaccination for Hepatitis A and B with your healthcare provider.
Hepatitis C is a liver disease caused by the Hepatitis C virus. Most people who are infected will have lifelong infection, which can cause serious problems including liver disease or liver failure, or cancer. There are an estimated 2.4 million people living with the disease, and many may not know they are infected as they may not have symptoms.
This disease spreads through contact with blood from an infected person. Most people become infected by sharing needles or syringes in injected drug use. However, it is possible to get Hepatitis C in other ways such as: unprotected sex, sharing personal items like toothbrushes or razors, and unregulated tattoos or body piercings.
Currently, there is no vaccine for Hepatitis C. But there is a CURE.
Hepatitis C and YOU
Anyone who has tested positive for Hepatitis C can call Swope Health to participate in the program – regardless of insurance coverage or ability to pay. For more information, call the Hep C Nurse at 816-321-3604.
If you are unsure of your Hep C status, you can ask to be screened at Swope Health. All adults age 18 and older should be tested at least once and continue to get routine testing if they have risk factors or conditions including HIV infection, injection drug use, recent incarceration or are receiving dialysis.
"Show Me the Cure"
"Missouri's hepatitis C plan provides a roadmap for the state to use to eliminate hepatitis C. This plan was developed in collaboration with diverse partners from across the state, which was essential for ensuring that the needs of Missourians were addressed in the plan," according to a statement from Alicia Jenkins, Chief of the Missouri Department of Health and Social Services' Bureau of HIV, STD, and Hepatitis.
The "Show Me the Cure" plan focuses on access to services, provider development, education, collaboration and awareness, surveillance, and policy and advocacy.
Access to Services
Increase the proportion of people who are tested and aware of their hepatitis C status.
Develop linkage to care for confirmatory testing and treatment.
Provider Development
Increase the number of health care providers who are trained to identify, diagnose and treat people with hepatitis C.
Education, Collaboration and Awareness
Increase awareness of testing and treatment for people living with hepatitis C.
Educate Missourians on health equity, stigma, and cultural humility regarding hepatitis C.
Surveillance
Evaluate the current hepatitis C surveillance system.
Improve the quality and completeness of hepatitis C data, including improved demographics and risk factor data reporting.
Routinely analyze, disseminate findings and utilize hepatitis C data to develop and improve testing and linkage to care programs.
Identify data resources and collaborate with other organizations to compile information regarding HCV populations.
Policy and Advocacy
Increase awareness of services for patients, and increase opportunities for advocacy.
Increase awareness regarding policies and laws that create barriers to hepatitis C testing and treatment.
Encourage and promote hepatitis C universal screening in primary care and other settings that provide services to those at highest risk.
The plan was developed in collaboration with MO HealthNet, Missouri Department of Corrections, Missouri Department of Mental Health, Hep C Alliance, Missouri Telehealth Network & Show-Me ECHO, St. Louis County Department of Public Health, City of St. Louis Department of Health, AIDS Project of the Ozarks, Missouri Primary Care Association, Swope Health, Washington University – Project ARK, KC Care Health Center, Clay County Public Health Center, CoxHealth, Missouri Rural Health Association and AbbVie.
https://swopehealth.org/wp-content/uploads/2022/05/showme-cure.jpg
238
456
Nancy Shawver
https://swopehealth.org/wp-content/uploads/2018/11/swope-logo-rev-750.png
Nancy Shawver
2022-05-26 11:22:30
2022-06-03 14:33:24
Swope Health Provides Hep C Leadership: Show Me the Cure