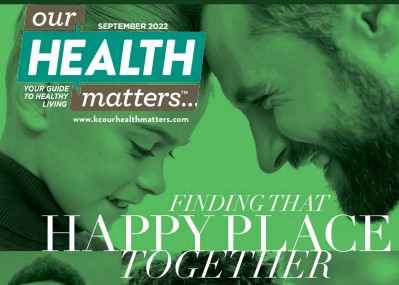 Addressing mental health stigma with RESPECT
We all want to be treated with dignity, including those who have ongoing mental health issues.
This truth led Joel Slack, mental health advocate, to found the RESPECT Institute, which trains individuals with mental health illnesses to share their personal stories of recovery with public audiences. The goal is to foster a better public understanding and remove stigma of mental health challenges, including substance use.
The RESPECT Institute started in Kansas City in 2010 with Trena Fowler, Rehabilitation Director at the Center for Behavioral Medicine; Kellie Sullivan, Director of Crossroads Group Home; and Ruthe Workcuff, Case Manager at Swope as the facilitators. Ruthe continues to work as a facilitator training program participants; Trena & Kellie are now advisors.
RESPECT Institute speakers provide inspiration and hope. They knock down the stigma behind mental illness with each group they present to.
"These speakers are willing to share their stories to help others who may encounter similar obstacles," said Mark Miller, Executive Vice President of Behavioral Health at Swope Health. "Swope Health is proud to support the RESPECT Institute."
Ruthe has been an associate with Swope Health for more than 30 years. She has been featured in various magazines (including the September issue of Our Health Matters) and been on numerous panels.  What she does the best is make care visible.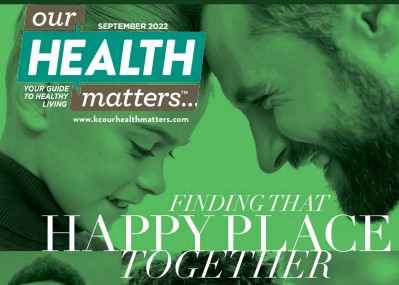 RESPECT speakers are available to present to large and small groups — high school classrooms, civic organizations, church groups, hospital groups, auxiliaries, law enforcement and emergency personnel, mental health professionals and advocacy groups. If you would like to become a speaker or have a speaker to come to your organization to share their story, please contact Ruthe Workcuff at RWorkcuff@swopehealth.org or 816-599-5291.
An example of a RESPECT speaker and her story:
Ms. Adrian grew up in poverty in Chicago, Illinois. She had an alcoholic mother and a heroin addict father. It was so bad she ran away from home when she was 13 years old. Being out on the streets led her to trouble with the law and going to prison several times. Adrian didn't realize that she had a mental health issue. At her last prison stay in Iowa, she got help with anger management and learned tips on re-entering the population. She got tired of going in and out of prison. Adrian learned that she could not mix street drugs with her mental health prescriptions, and that she needs to stay on her mental health meds. She has now been clean and sober for 22 years. She is planning to leave Kansas City to go to Texas where she has a son in prison. Adrian plans to volunteer at the Salvation Army to work with homeless women and share her story to help others.
https://swopehealth.org/wp-content/uploads/2022/09/OHM-Sept-2022-Ruthe.jpg
285
399
Nancy Shawver
https://swopehealth.org/wp-content/uploads/2018/11/swope-logo-rev-750.png
Nancy Shawver
2022-09-30 10:29:48
2022-10-17 16:16:44
Addressing mental health stigma with RESPECT